Applications for the Postgraduate Scholarship in Dance Studies, supported by Gavin and Susan Walker, are now being accepted at the University of Auckland. This grant program's major goal is to help master's students at Waipapa Taumata Rau | the University of Auckland do dance studies research.
Talented students with Pacific descent from abroad or who are New Zealand citizens or permanent residents are encouraged to apply. Each chosen student will receive $7,000 for a year's worth of academic support.
The largest, most complete, and best-ranked university was founded in 1883 and is known as the University of Auckland (UoA). It has many campuses in Auckland and one in the Northland region at Whangrei. Engineering, business, law, education, social work, the creative arts and industries, the medical and health sciences, and science are just a few of the fields for which it is renowned for its expertise.
Why enrol in a course at the University of Auckland? The university's motto is "Ingenio et labore," which translates to "through natural ability and by hard work" in Latin. The University of Auckland (UoA) is the top-ranked institution in the world and is renowned for its outstanding teaching, research, and service to local, national, and international communities.
Application Deadline: 11 April 2023 11:59 PM
Brief Description
University or Organization: University of Auckland
Department: NA
Course Level: Postgraduate
Award: $7,000
Access Mode: Online
Number of Awards: 2
Nationality: Domestic and International
The award can be taken in New Zealand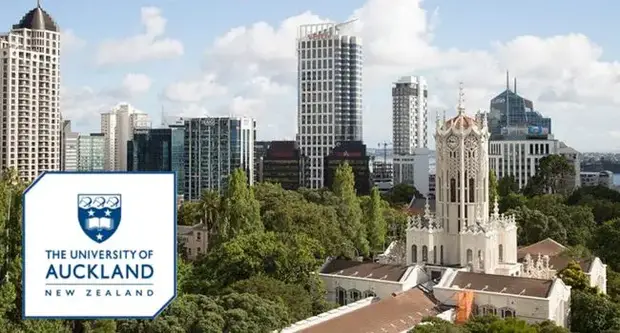 Eligibility
Eligible Countries: New Zealand and Pacific Island ancestry.
Pacific students are defined as students who are of indigenous Pacific descent from any of the following islands: Samoa, American Samoa, Tonga, Cook Islands, Niue, Tokelau, Fiji, Rotuma, Solomon Islands, Vanuatu, New Caledonia, Papua New Guinea, Kiribati, Tuvalu, Palau, Marshall Islands, Federated States of Micronesia, Wallis and Futuna, Hawaii, French Polynesia, Rapanui (Easter Island).
Acceptable Course or Subjects: The scholarship will be awarded for postgraduate programs in Dance Studies
Admissible Criteria: To be eligible, the applicants must meet all the following criteria:
A citizen or permanent resident of New Zealand, or an international student of Pacific Island ancestry
An applicant must be a citizen or permanent resident of New Zealand, or an international student of Pacific Island ancestry
An applicant must be enrolled full-time in a postgraduate program in Dance Studies at Waipapa Taumata Rau | University of Auckland, and
An applicant must be undertaking research on a topic related to dance within diverse social groups. A grade point average (GPA) or grade point equivalent (GPE) of at least 6.00 (5.50 for M?ori and Pacific candidates) in the applicant's most recent qualifying program is required for scholarship consideration.
How to Apply
How to Apply: Applicants must click on the "Apply now" and complete the online application form for the Gavin and Susan Walker
Supporting Documents: Applicants must submit all the following documents:
A reference or endorsement is required to support the application.
Evidence of candidates' name, date of birth, name changes, citizenship or residency: Birth Certificate, or Relevant pages of your passport, or Citizenship Certificate. Identity documents must be correctly certified before submitting online.
Evidence of prior study: official academic transcript, official program completion certificate, mark sheets, relevant course outlines
Evidence of English language proficiency: IELTS or TOEFL or equivalent.
Additional documents: supplementary forms, interviews, portfolios or auditions.
Admission Requirements: To apply for a scholarship, applicants must either be current students of the University of Auckland or have recently applied for admission to the University of Auckland. To apply for admission click here.
Language Requirement: International applicants or domestic applicants whose first language is not English need to meet English language requirements. For more information, see the postgraduate English language requirements.
Benefits
Two Scholarships will be awarded annually for a period of one year and will be of the value of $7,000 each.