Do you desire a top-notch education to launch your career? The goal of Curtin University's "Global Curtin Merit Scholarships" is to provide high-achieving students from all around the world with the chance to pursue their dreams and receive a top-notch education.
International students who are beginning a full undergraduate or master's by coursework program at Curtin in Australia are eligible for the program. Selected students will get a 25% tuition fee discount for the first year.
The Curtin University of Technology was established in December 1986 and is currently known as Curtin University. With more than 95 specialty centers, it has five primary faculties. It collaborates with 90 universities in 20 different countries.
Why attend Curtin University to study? In terms of graduate outcomes and employer satisfaction, it tops the list of public institutions in Western Australia. It is engaged in a variety of academic and applied research projects.
Application Deadline: 15 October 2023.
Read also: Redekop School of Business Merit Awards 2023 at Canadian Mennonite University in Canada
Brief Description
University or Organization: Curtin University
Department: NA
Course Level: Undergraduate and Postgraduate coursework
Award: 25% off the first year of tuition
Access Mode: Online
Number of Awards: NA
Nationality: International
The award can be taken in Australia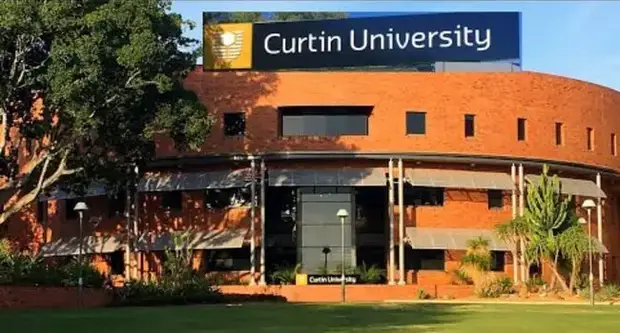 Eligibility
Eligible Countries: All nationalities, except Australia
Acceptable Course or Subjects: The scholarship will be awarded for Undergraduate and Postgraduate coursework in the following faculties:
Faculty of Business and Law
Faculty of Health Sciences
Faculty of Humanities
Faculty of Science & Engineering: Science courses; Engineering courses; Western Australian School of Mines (WASM)
Admissible Criteria: To be eligible, the applicants must meet all the following criteria:
All undergraduate degrees available to international students (Bachelor of Medicine, Bachelor of Surgery excluded)
All postgraduate degrees (master by coursework only) available to international students
International, fee-paying, non-sponsored students of any nationality except Australian
Students who have met or exceeded the higher academic cut-off score determined by Curtin specific to this Scholarship
Students commencing studies at Curtin's Western Australia campuses for the first time in 2023
Students commencing a full Curtin undergraduate or master by coursework program (Bachelor of Medicine, Bachelor of Surgery excluded)
How to Apply
How to Apply: There is no separate scholarship application required.
Students are invited to apply for the Curtin course through one of Curtin University's registered education agents or apply directly to Curtin online.
All qualifying applications to Curtin are automatically assessed for the Global Curtin Merit Scholarship.
Supporting Documents: When applying to study at Curtin University, applicants will need to provide the following:
Academic transcripts
Grading system descriptions
Award certificates
Certified copies of your previous qualifications
English proficiency documents
Admission Requirements: Before applying, applicants must check all the entry requirements to study at Curtin University.
Language Requirement: Applicants can demonstrate their English skills through recognized tests and qualifications, including the IELTS, TOEFL and through qualifications in English. Specific English requirements can be found on the tab of each individual course.
Benefits
Covers a maximum of 25% of the first-year tuition fee up to a maximum of 200 credit points only
Can only be applied in full for students who are completing a minimum of 400 credit points within their mainstream course
Will only amount to 25% of the first-semester tuition fee for students who are completing a minimum of 300 credit points within their mainstream course
Only covers tuition fees
Will be credited to the recipient's fee account by the census date of the study period